about Roxana K Orrell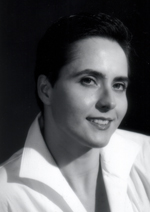 "Law is not a career - it's a calling to do justice in a system that often denies it to the most vulnerable, and to help people navigate times of crisis and crossroads in their lives."
- Roxana Orrell
Roxana graduated cum laude from William Mitchell College of Law in 1997, after earning a Bachelor of Science in Physics from the University of Minnesota. She was active in private practice, as well as serving as Vice President and corporate counsel for Miller/Davis Company, one of Minnesota's oldest legal publishers. Since moving to Texas, she practiced Social Security Disability law at Wayne Wright LLP in San Antonio until departing to start her own practice in the Hill Country.

A social justice and environmental activist for over a quarter of a century, Roxana has worked extensively with a variety of nonprofit organizations as counsel, volunteer, board member, or officer. She has been a member of the National Lawyers Guild since law school, and currently serves as its Treasurer. She is a member of NOSSCR, the National Organization of Social Security Claimants' Representatives, and an officer of FOSSCR, NOSSCR's related bar for the Fifth District. She was a long-term volunteer attorney with Chrysalis' legal clinic, eventually focusing on lavender law for the program.


Licensed to practice in Minnesota and Texas.



Member







Our Practice & Mission
Our first rule is to treat each of our clients as a person with a potentially life-changing concern, not as a case number. Our clients are always welcome to talk to their attorney, not just to an assistant. We are happy to answer your questions about the process and your case.

At first glance, our primary practice areas seem very different. But fundamentally, our goals are to help people, not large corporations, make a better life for themselves, their loved ones, and their communities. Our values are to empower our clients, whether that means taking charge of their health and independence, or creating positive change in their world around them.